Your Best Local Roofing Service
Leading Twin Cities Roofing Service
Harris Roofing has been providing excellent commericial flat roofing and residential roofing systems in the Minneapolis & St. Paul area for over 20+ years.  With our superior reputation and excellent workmanship, you are guaranteed to have piece of mind when dealing with roofing projects.
Your Hometown Roofing Services Provider
Our goal is to provide honest evaluations, clear communication, professional service, and the best products available while keeping affordability in mind.
Harris Roofing knows this puts us in the best position to offer property and business owners sound solutions that start with having access to the best roofing products available. Our experienced professionals are ready to assist you in completing any roofing, siding, or gutter project.  We excel at customer service.
Extensive experience choosing the right roofing system for all projects including apartment complexes, churches and restaurants.
Rest assured we have the insight and experience to do roof replacement and repair for your home. Put your mind at ease.
Your roof is one of your most important investments. We are the  perfect local Minnesota contractor to negotiate  insurance in the aftermath of a storm.
 We are locally owned and operated and have been serving the Twin Cities for over 20 years.  We are committed to helping you figure out what fits your needs and budget.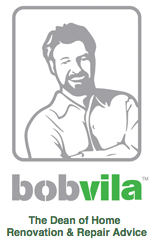 Minneapolis & St. Paul contracter for over 20 Years
What our customers are Saying!
A perfectionist looking for the same in a new roof! It's beautiful and they company was in and out in less than 48 hours.
We love the new high definition shingle Scott suggested for our home. The look on our rambler is fantastic. We are so happy! Harris Roofing was on time and cleaned up nicley when the job was completed. The owner also took the time to explain all the work and details to us. We appreciate that.
Harris Roofing did some remodeling for us previously and then this past year we had them install a new Cedar Shake roof on our home and it's beautiful. We would highly reccomend and tell all our friends and family!
Fully Licensed, Bonded and Insured
Our roofing company is a top Twin Cities contractor specializing in commercial & residential roofing, siding, window replacement, seamless gutters, and much more. Harris Roofing is honored to provide service anywhere in the entire Minneapolis, St. Paul & surrounding area.
Simply reach out.  You will be happy you did.  We promise quality roofing, siding and gutters advice